Penncrest High School


Class Of 1973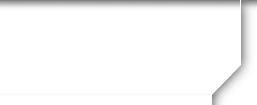 Sharon Teeple Rafferty
Profile Updated:
June 30, 2023
Yes! Attending Reunion
| | |
| --- | --- |
| Residing In: | Philadelphia, PA USA |
Children:
Naomi, 1976. She has two children, Winter (18 years old) and William 15 years old).
Virginia, 1978. More…

She is 15 months younger than Naomi. She's widowed and has one daughter, Isabella (19 years old).
| | |
| --- | --- |
| Military Service: | U.S. Army |
Comments:
I've retired from the Federal Mediation and Conciliation Service. 32 years in government (25 with FMCS, 4 with the Office of Personnel Management's Federal Investigations Dicision, and almost 3 years with the U.S.Army, 141st Signal Battalion, 1st Armored Division, in Ansbach, Germany)

Now I am a 'household engineer,' and enjoy doing all the things I want to do. I planned to take a road trip around the state with my sister, but we've postponed that, for now. I still have a garden and continue to grow a variety of fruits, vegetables, trees, & flowers in my back yard. The blueberries & strawberries did much better this year. I got a late start this year due to weather. All of my vegetable and flower seeds have germinated, and everything looks promising!

My daughters and grandchildren are doing great! Isabella had an excellent freshman year at Temple. Winter just graduated high school and we are very proud of her accomplishments. William had an excellent freshman year at the Pathway School, where he will continue his education. Thankfully, everyone is in good health. We are so blessed! All is good!

Prior Profile:
I enlisted in the Army in September, 1973 when I was 18. (I thought at the time, I'll "Join the Army and see the world!", and "Be all that you can be" - which I did!) Enlisting was probably one of the smartest things that I ever did. I served as a Communications Center Specialist, with the 141st Signal Battalion, in Ansbach, West Germany (about 35 kilometers from Nueremburg - Geez, I hope I spelled that right.)
My 1st husband was stationed in the same unit as I was. We got married in December, 1975, in Germany. After our honorable discharges, we moved to rural Alabama, where he was from. Jimmie Landers & I had 2 daughters. After two years and too much abuse, my daughters and I escaped and moved to South Philadelphia, where my Dad moved after Mom died. I've lived in South Philadelphia ever since.
Two years later, I met Richard Rafferty. I was 25 and he was 36. He and I raised our daughters (and as far as we're concerned, he's always been their Dad!) Richard was my best friend, the love of my life, my everything. He passed away 18 years ago on my birthday, from cancer. Richard worked for 31 years as a deckhand on tugboats. I work for the Federal government. Anyway, we worked hard, bought a house, raised our girls, watched them grow, get married, and now I am blessed with 3 grandchildren. I wish Richard could've lived long enough to see them, but I get the feeling he watches over us every day. My family, and especially my grandchildren, bring me so much joy!
In spite of all the tragedies and drama over the years, I try to live a very quiet, peaceful life. I hope that anyone who may read this is as lucky as I've been and has as wonderful a life!!
Media was a great place to grow up, Penncrest was a great school, and I knew some really special people.

All the best to you and your families!
Sincerely,
Sharon Rafferty (nee: Teeple, a.k.a. Landers)
School Story:
Graphic Arts & Photography and Metal Shop were my two favorite classes at Penncrest. I learned a great deal. I hope they still offer the variety of classes that we had the opprotunity to enroll in when we were there.
I knew Bill to be a kind and quiet guy, with a great sense of humor! He was my date for the Jr. Prom, and we had a great time there and at the party at Michael Drury's house. I have never forgotten when about 8 of us rode with Kirby Fleischman in his father's giant Lincoln to the Zodiac bar in Atlantic City. (New Jersey had just lowered the drinking age to 18, but has since repealed that.) We didn't drink much or make fools of ourselves, but we danced and had a great time. I was surprised to learn that Bill served 20 years in the Marine Corps! (I suppose many were surprised when I enlisted in the Army in September, 1973.) Thank you Bill for the good times and for your Service. May you forever rest in peace! ????
I offer deepest consolences to her family and friends. As children, I remember Debbie as a fun person who loved her family and spent many weekends on her family's boat. May she rest in peace with God and the angels.