Penncrest High School


Class Of 1973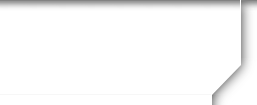 Sharon Teeple Rafferty
Profile Updated:
March 27, 2018
| | |
| --- | --- |
| Residing In: | Philadelphia, PA USA |
| | |
| --- | --- |
| Occupation: | Regional Administrative Specialist |
Children:
Naomi, 1976. She has two children, Winter (13 years old) and William 10 years old).
Virginia, 1978. More…

She is 15 months younger than Naomi. She's widowed and has one daughter, Isabella (14 years old).
| | |
| --- | --- |
| Military Service: | U.S. Army |
Yes! Attending Reunion
Comments:
It's been a while since I last wrote. I'm still working for the Federal government (30 years!) and thinking as nice as I would like to retire now (at 62) it is probably better to wait and finish paying off our house.

The Fields family reunion (Mom's side of the family) was in June, 2017 at my Cousin's house in Media. Many cousins, their children and grandchildren were there. It was a lovely time and the weather turned out nice by the afternoon.

My grandchildren are doing great, and STILL growing like weeds! We haven't done much this summer, but we did spend a few days at the shore in North Wildwood. My sister, Brenda, came too. I had to go to Smyrna, Tennessee for work for a week, in August, right before the eclipse. Nice people and a nice area, but lots of traffic and the speed limit is 65 all over their major highways. Yikes! Luckily, I still don't drive. It is probably a public service that I don't, LOL!

I'm still living in our row house in South Philadelphia with both my daughters and all three grandchildren (only issue is one bathroom, but we manage.)
I still like to garden and this summer we had quite a few tomatoes, two little watermelons, six ears of corn, lots of strawberries, but not many blueberries. The cabbage got eaten up by cabbage moths but is now recovering. The raspberry and blackberry plants are doing well. We're still waiting for lettuce and cucumbers to grow. Everything is planted in containers as there is no "lawn" or flower/vegetable beds. Still, it's nice and the grand kids get a kick out of what we plant. We haven't seen any more raccoons or opossums, thank goodness. We still go often to the Academy of Natural Sciences. We were last there for the "Bug Fest" and will be back for the Shell Show in October. Hope to go to 'Boo at the Zoo' again - we ALL dress up for Halloween!

Prior Profile:
I enlisted in the Army in September, 1973 when I was 18. (I thought at the time, I'll "Join the Army and see the world!", and "Be all that you can be" - which I did!) Enlisting was probably one of the smartest things that I ever did. I served as a Communications Center Specialist, with the 141st Signal Battalion, in Ansbach, West Germany (about 35 kilometers from Nueremburg - Geez, I hope I spelled that right.)
My 1st husband was stationed in the same unit as I was. We got married in December, 1975, in Germany. After our honorable discharges, we moved to rural Alabama, where he was from. Jimmie Landers & I had 2 daughters. After two years and too much abuse, my daughters and I escaped and moved to South Philadelphia, where my Dad moved after Mom died. I've lived in South Philadelphia ever since.
Two years later, I met Richard Rafferty. I was 25 and he was 36. He and I raised our daughters (and as far as we're concerned, he's always been their Dad!) Richard was my best friend, the love of my life, my everything. He passed away 13 years ago on my birthday, from cancer. Richard worked for 31 years as a deckhand on tugboats. I work for the Federal government. Anyway, we worked hard, bought a house, raised our girls, watched them grow, get married, and now I am blessed with 3 grandchildren. I wish Richard could've lived long enough to see them, but I get the feeling he watches over us every day. My family, and especially my grandchildren, bring me so much joy!
In spite of all the tragedies and drama over the years, I try to live a very quiet, peaceful life. I hope that anyone who may read this is as lucky as I've been and has as wonderful a life!!
Media was a great place to grow up, Penncrest was a great school, and I knew some really special people.

All the best to you and your families!
Sincerely,
Sharon Rafferty (nee: Teeple, a.k.a. Landers)
School Story:
Graphic Arts & Photography and Metal Shop were my two favorite classes at Penncrest. I learned a great deal. I hope they still offer the variety of classes that we had the opprotunity to enroll in when we were there.
Hi Debbie,
How wonderful that you have a granddaughter! Amelia Rose is a lovely name, and she is simply beautiful! You will have so much fun with her and I'm sure she'll get to love horses just as much as you do. Congratulations to your son and daughter-in-law, and all the best to you and your family!
Sincerely,
Sharon Rafferty (Teeple)