Penncrest High School


Class Of 1973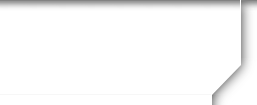 George Njezic
Profile Updated:
September 30, 2013
Updated since your last visit
| | |
| --- | --- |
| Residing In: | Knoxville, TN USA |
| | |
| --- | --- |
| Occupation: | National Sales Director |
| | |
| --- | --- |
| Children: | Have a Son - Joey(1980)--Cumberland University & a Daughter - Christy(1982) University of Tennesee--both married. My son has 3 sons--and a daughter! My Daughter has a son. Her family has relocated back to Knoxville from Dallas. |
Comments:
After Penncrest I attended Clarion for one year---though I wasn't much of a student in High School...I always had a knack for making money and being able to "boatride" through anything. Figured I'd be a genius down South so I transferred and graduated from the University of Tennessee (1977)...... worked for Motorola, Inc. for 22 years.....all of it in Knoxville, TN---one of the greatest places in the US to live! Intended to come to the reunion, but my daughter & her husband flew in from Texas for the Holidays. Hopefully we'll get together again!
School Story:
Wow---too many to list-----I was a hustler in High School ----running football pools and taking bets on about anything....the bookie business was always good! I recall having an English class (Mr. Polignone) with Keith Laulis (who I called Frog)---Keith fell asleep in class---I took that opportunity to tie the window shade to his pant belt loop----the bell rang---Keith got up----walked across the room dragging the window shade along behind him.
The place erupted in laughter...even Polignone had to laugh at that one.