Penncrest High School


Class Of 1973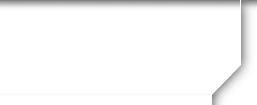 What's New


Not a member?
JOIN HERE
Find and click on your name.

Posted on: Nov 26, 2023 at 4:33 AM
What a beautiful person...inside and out. Infectious smile! Rest in peace dear girl ??

Penncrest High School Class Of 1973
A new announcement has been added to the homepage:
50th Reunion -
More…

style="color:#FF0000;">50th Reunion! October 7th, 2023
Springhaven Country Club
For more details, click on the 50th Reunion Link on the left!
I knew Bill to be a kind and quiet guy, with a great sense of humor! He was my date for the Jr. Prom, and we had a great time there and at the party at Michael Drury's house. I have never forgotten when about 8 of us rode with Kirby Fleischman in his father's giant Lincoln to the Zodiac bar in Atlantic City. (New Jersey had just lowered the drinking age to 18, but has since repealed that.) We didn't drink much or make fools of ourselves, but we danced and had a great time. I was surprised to learn that Bill served 20 years in the Marine Corps! (I suppose many were surprised when I enlisted in the Army in September, 1973.) Thank you Bill for the good times and for your Service. May you forever rest in peace! ????
Here's a photo Bill sent me back in the 1990's while we lived in Wisconsin. In the letter he asked me if I was going to attend an upcomming class of 73 reunion. Sadly, I could not go. Bill came to visit us on the 1980's while we lived in Iowa. It was a great visit and we updated each other on all we had done. He accomplished so much and was a distinctive, creative guy. I was about to reach out to see if he was going to attend the 50th. I know he'll be there in spirit. Our Penncrest years were filled with hanging out and listening to the Stones. He had great Mick Jagger moves! And we also got frustrated by 8-track tapes that would not work. I am glad I got to see Bill over the years and see his evolution as a unique, caring and creative person. Peace and love Bill.