Penncrest High School


Class Of 1973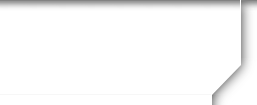 What's New


Not a member?
JOIN HERE
Find and click on your name.

Posted on: Jan 01, 2018 at 6:36 PM
Love this Pioneer Woman??????
Grand kids are get big 18,15,13, 10, Loss my son sep dauther was kill in july she was 23 in calf..left a5 year
Happy Birthday!! Hope all is well! Miss your vagueness! Love you!
I've known Bob since 7th grade as we lived in the same neighborhood. He was my asst. coach when we coached Senior League baseball in '77 and '78. Both our younger brothers were on the team and we won the championship both years. He even drove to the Jersey shore to bring back our star pitcher for the championship game. In August, 1977, I was over in Europe visiting Per in Sweden and met up with Bob outside of Stutgart, Germany, where he was studying. I went with his class to tour renovated castles the next day, and he translated German for me on the tour. I used to joke with him about the titles of his theses about arcane Rennaissance painters that nobody ever heard about.
I had no idea he was ill. Hopes and prayers for his family.
Remember when he would write William F. Buckley quotes on the chaulk board every day? I'm so glad he went into art and not politics. I confess I was attracted to his intellegence and endlessly amused by his wry ways. Sorry to hear that he passed away so young.